Dredger Jr Above Ground Winter Cover Pump
Choose from Manual or Automatic Models
Dredger Jr pool cover pump can pump up to 350 Gallons of unwanted water off the top of your pool cover in 1 hour. This pump is fully submersible and will remove water to within 1/8 in of the pool cover. Attach a standard garden hose to the garden hose adapter, plug the power cord into a standard outlet, turn it on and place it in the water on top of the cover. Once the water has been drained just turn the pump off. Pump comes with a reusable foam inlet filter a stabilizing base platform, garden hose adapter and a 25 foot power cord. Pumps away cover pumps are available in manual or automatic model.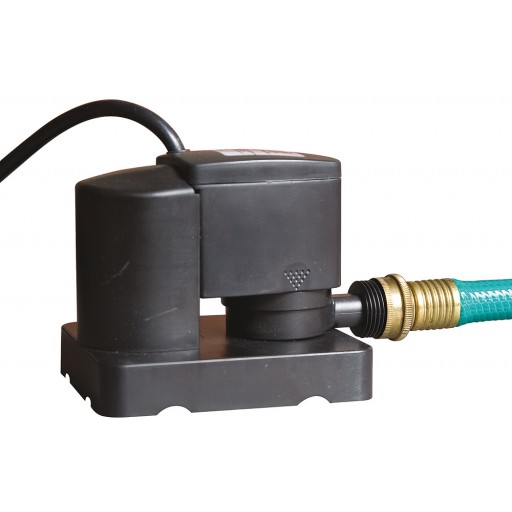 Dredger Jr Automatic
Standard model 2300 with manual on/off or an Automatic model 2322 that turns the pump on when the water is over 1in and off when water is below 3/8in. Both pumps are UL approved and have a 1-Year Warranty.
Manual Documentation
-
Automatic Documentation
Features of Dredger Jr Above Ground Cover Pump
350 gallons per hour
25ft power cord
Fully submersible
Foam Filter on inlet
Garden hose adapter
Choose: Manual or Automatic
1 Year Warranty
Last Updated: 02/02/2023 04:10 PM - ID:5473